Local Business Directory Search - Rio Grande Valley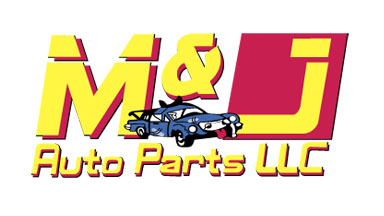 M & J Auto Parts LLC
Primary:


956-843-9553

TollFree:

877-997-2787
Hours of Operation
| | | |
| --- | --- | --- |
| Monday | 08:00 AM | 06:00 PM |
| Tuesday | 08:00 AM | 06:00 PM |
| Wednesday | 08:00 AM | 06:00 PM |
| Thursday | 08:00 AM | 06:00 PM |
| Friday | 08:00 AM | 06:00 PM |
| Saturday | 08:00 AM | 04:00 PM |
Payment Methods
Cash
Check
Visa
Master Card
Discover
American Express
Service Areas
McAllen, TX, Mission, TX, Edinburg, TX, Pharr, TX, Alamo, TX, San Juan, TX, Hidalgo, TX, Rio Grande Valley, TX, Mercedes, TX, Weslaco, TX, Donna, Harlingen, TX, Elsa, TX
Categories
Auto , Automobile Parts & Supplies Used & Rebuilt , Glass Automobile Plate Window Etc Wholesale & Manufacturers , Windows, Roofing & Siding , Glass Automobile Plate Window Etc Wholesale & Manufacturers
Services
Windows, Roofing & Siding , Sales , Warranties , Auto , Salvage , Sales , Suv , Cars , Trucks , Parts , Engine Service , Recycling , Transmission Service , Radiators , Alternators , Auto Service , Starters , Customizing , Electrical Service , Bumpers , Axles , Warranties , Foreign , Headlights , Rebuilt Parts , Auto Glass , Transmissions , Domestic , Bumper To Bumper , Electricity
Tags
motors,
glass,
transmission,
electrical parts,
auto body parts,
headlights,
grills,
bumpers,
alternators,
windshields,
windshield glass,
radiators,
starters,
cooling fans,
AC compressors,
fenders,
tail lights,
condensers,
hoods,
salvage parts,
glass auto plate window etc,
automobile parts & supplies-used & rebuilt,
m & j auto parts llc,
Electric,
Doors,
Accessories,
Glass,
Bumpers,
Motors,
Windows,
Electrical,
Parts,
Accessories,
Transmissions,
Axles,
Wheels,
Radiators,
Auto Glass,
Glass,
Cars,
Trucks,
Foreign Cars,
Auto Parts,
Engine Parts,
Transmission Parts,
Automotive Parts,
Body Parts,
Doors,
Mirrors,
Engines,
Starters,
Bumpers,
Electric Cars,
Electric,
Lights,
Windshields,
Door Glass,
Rims,
Alternators,
Fans,
Motors,
AC Compressors,
Compressors,
Headlights,
Rebuilt,
Electrical Parts,
Windows,
Truck Parts,
Rebuilt Parts,
Electric Motors,
Tail Lights,
Auto Body Parts,
Grills
M & J Auto Parts been serving the Hidalgo County area for many years. At M & J Auto Parts our sales staff is very friendly and knowledgeable and ready to help you on your auto parts needs. M & J Auto Parts carries all type of parts for all types of cars and trucks. M & J Auto Parts offers a full range of quality foreign and domestic model parts. Call or come by to find your part. M & J Auto Parts has a huge selection of all makes and model parts from 1988 - 2011. M & J Auto Parts customers can find auto parts like: alternators, starters, engines, transmissions, radiators, A/C parts, wheels, rims, windshields and auto glass, bumpers, headlights and backlights, mirrors, doors, fenders, hoods, cooling fans, axles, accessories and much much more. M & J Auto Parts has makes from: Honda, Nissan, BMW, Ford, Chevrolet, Jeep, Mazda, Toyota, Chrysler, Dodge, Mercedes, GMC and Volvo.
M & J Auto Parts LLC Products & Services:

Largest Selection

Best Value

30 Days Warranty

Guaranteed Recycled

Motors

Glass

Transmission

Electrical Parts

Auto Body Parts

Headlights

Grills

Bumpers


Alternators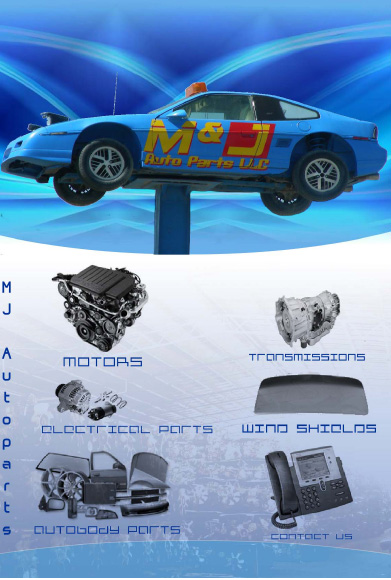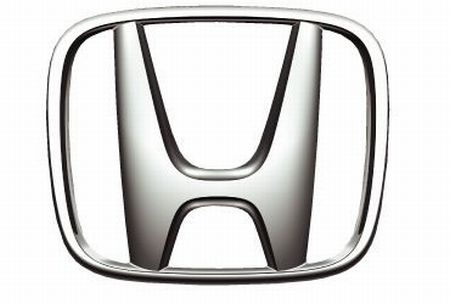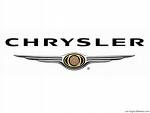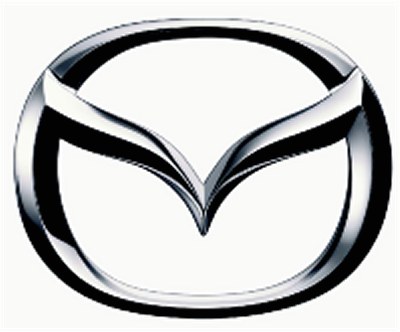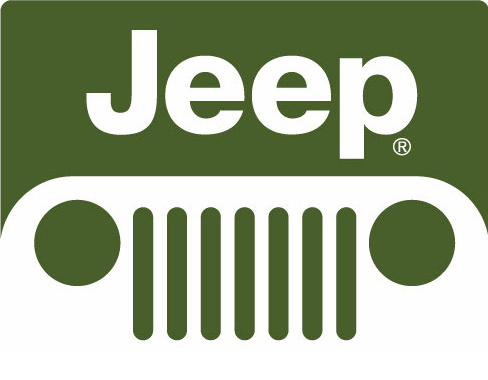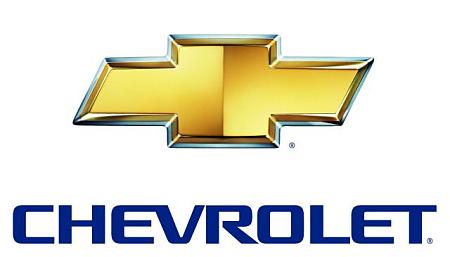 M & J Auto Parts LLC
All form fields are required.
Be the first to write a review for this business.
Post your comments above.
M & J Auto Parts LLC
2701 North McColl
Hidalgo, TX 78557
Primary: 956-843-9553
TollFree: 877-997-2787
Website: www.autopartsmj.com
Request Driving Directions
Enter your starting location in the field below to get directions to M & J Auto Parts LLC.