Local Business Directory Search - Rio Grande Valley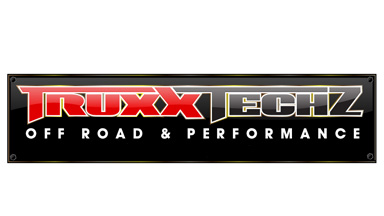 Truxx Techz
621 East Loop 499
Harlingen, TX 78550
Hours of Operation
| | | |
| --- | --- | --- |
| Monday | 09:00 AM | 06:00 PM |
| Tuesday | 09:00 AM | 06:00 PM |
| Wednesday | 09:00 AM | 06:00 PM |
| Thursday | 09:00 AM | 06:00 PM |
| Friday | 09:00 AM | 06:00 PM |
| Saturday | 09:00 AM | 01:00 PM |
Payment Methods
Cash
Check
Visa
Master Card
Discover
American Express
Service Areas
Brownsville, TX, Harlingen, TX, McAllen, TX, San Benito, TX, South Padre Island, TX, Los Fresnos, TX, Weslaco, TX, Mission, TX, Edinburg, TX, Donna, TX, Pharr, TX, San Juan, TX, Alamo, TX, Rio Grande Valley, TX
Categories
Industrial Supplies , TRUCK EQUIPMENT & PARTS USED , Auto , TRUCK EQUIPMENT & PARTS USED , Tire Dealers
Services
Industrial Supplies , Auto , Financing Available , Trucks , Exhaust Service , Exhaust , Parts , Tools , Auto Service , Bumpers , Financing , Lift Kits , Tooling , Insurance , Road Service
Tags
off road performance,
4x4 diesel performance,
performance parts,
4x4 lifts,
tires & wheels,
truck accessories,
truck too boxes,
truck tuning,
trux techz,
truxx techz,
truck parts,
off road tires,
mud tires,
nitto tires,
Parts,
Accessories,
Wheels,
Trucks,
Tool Boxes,
Auto Parts,
Tires,
Exhausts,
Suspension,
Tools & Supplies,
Lift Kits,
Tools,
Performance Tires,
Boxes,
Exhaust Parts,
Wheels & Tires,
Bumpers,
Lights,
Performance Parts,
Truck Tires,
Lifts,
Exhaust,
Tires & Wheels,
Truck Parts,
4X4,
Off Road,
Off Road Tires,
Road Tires,
Grills
Truxx Techz goes above & beyond! Truxx Techz specializes in off road & performance parts. You need it, Truxx Techz has it, or can get it. Truxx Techz carries all brands of auto & truck performance parts. Truxx Techz are your suspension and offroad specialists in 4 X 4 Trucks and Diesel Performance Parts.
Truxx Techz Parts & Services:

•

Lift - Drop Kits


•

HID Lights


•

Truck Accessories


•

Bumpers & Grilles


•

Tuning Exhaust


•

Tool Boxes


•

Tires & Wheels


•

Diesel Performance Parts


•

Auto & Truck Performance Parts




•

RCD Suspensions - K& N - Magnaflow


•

Rancho - Superchips


•

Financing Available


• 4x4 Off-Road Tires
Truxx Techz
All form fields are required.
Be the first to write a review for this business.
Post your comments above.
Truxx Techz
621 East Loop 499
Harlingen, TX 78550
Primary: 956-428-0221
Request Driving Directions
Enter your starting location in the field below to get directions to Truxx Techz.
About Truxx Techz App
Description
The Truxx Techz App is an easy-to-use, free mobile app created to stay informed and connected with us every day through a variety of great features. This fantastic interactive app provides you with the following innovative features: -Quick Contact- Quick contact features including click-to-call, map directions, and e-mail. -Share- Easy to share with Friends on Facebook & Twitter with a press of a button. - Appointments - Experience Hassle-Free Appointment scheduling by using this app with Truxx Techz on the go. - Payments & Invoicing - Make mobile Payments Safely Using PayPal, and receive invoices directly to your phone. - Deals/Coupons - Get exclusive Deals/Coupons via this app to save big daily. - In App Messaging - Use In-App Messaging to have real time communication with Truxx Techz including audio, text, and photo message capabilities.
App Screen Caps